As gallant Army Commander goes home today, see part of his life, times in photo, video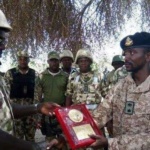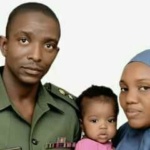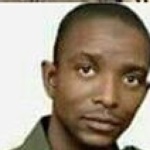 Gallant Nigerian Army Commander, Lieutenant Colonel Abu Ali, and four others killed by members of the Boko Haram sect, are to be buried at the Military Cemetery in Abuja on Monday (today).
Already, their corpses have been transported to Abuja for the ceremony.
It is scheduled for 5pm at the military cemetery along the Airport Road.
Ali, son of a retired Brigadier General, now traditional ruler in Kogi State, was killed in an early morning attack by Boko Haram members in Borno State.
Ali was given rapid promotion for the bravery in leading his team to secure key towns in Borno State then under the control of Boko Haram.
One of the major successes of his team was the recovery of Bala, a major commercial town in Borno State, held by Boko Haram.
https://youtu.be/1U9YsEELR60